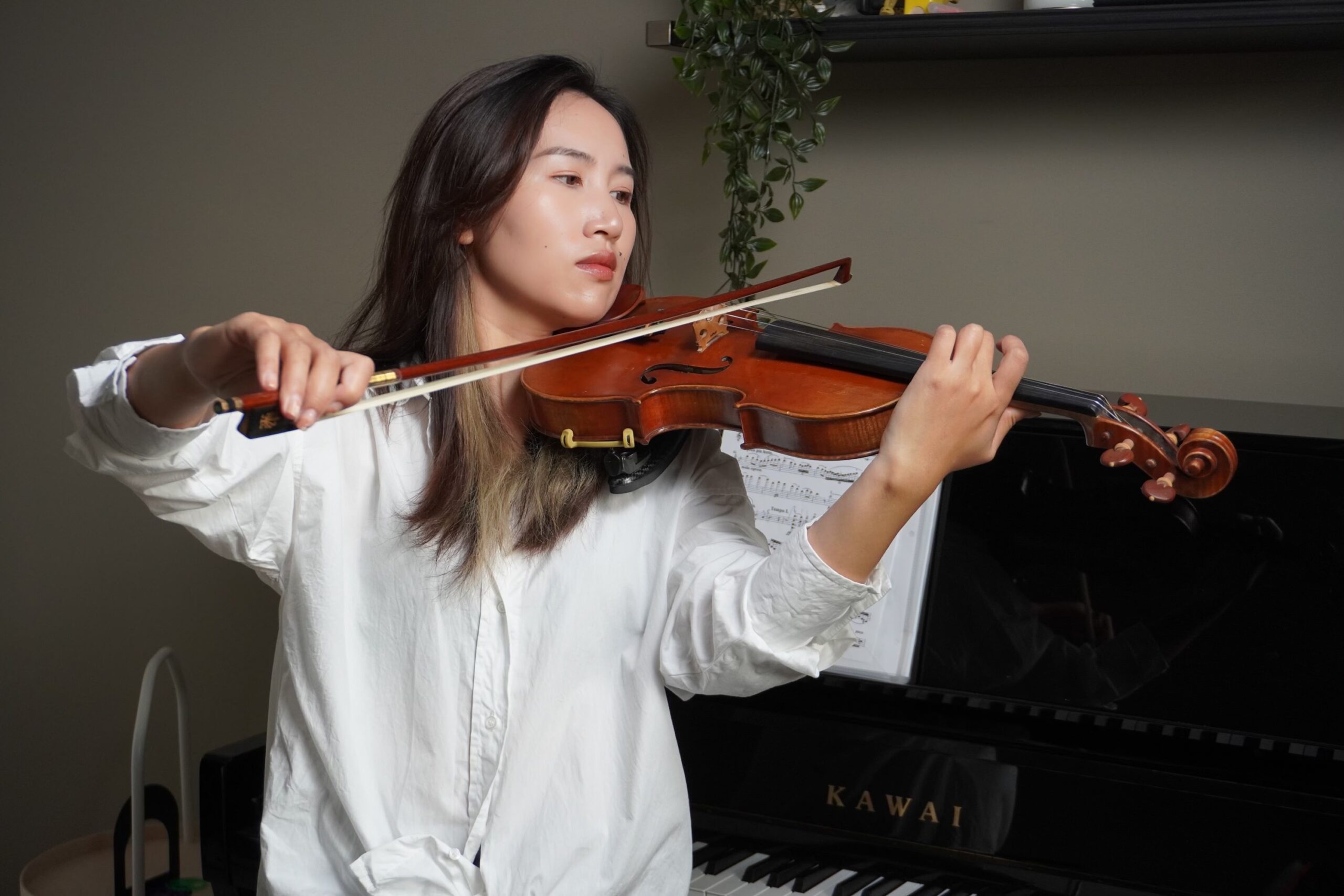 "*" indicates required fields
Moon
Focus areas: technique, exam and audition preparation, orchestra technique improvement
Student's level: beginner, intermediate, advanced
Studio location: Springbank Hill (SW)
Lesson duration: 45 minutes, 60 minutes, 75 minutes
Lesson duration and fee:
45 minutes: $220 / month (4 lessons)
60 minutes: $280 / month (4 lessons)
Moon has a bachelor's degree in music education from Huaqiao University in China, where she majored in teaching violin. She has been teaching the violin for the past 15 years and she is an ABRSM certified teacher.
Moon has represented Huaqiao University in many performances over the years. After graduation, she worked as a Chinese Cultural Ambassador at an international school in Thailand, teaching violin and Mandarin. Afterwards, she returned to China, established her violin studio, and shared her unique teaching experience and skills with more students.
In 2019, Moon moved to Calgary with her family, and is continuing her career in this lovely city. As a mother of 2 kids, she is passionate about life, children, and education. Moon always aims to bring the joy of music to her students.
"Music makes your life more colourful!"
–Moon.