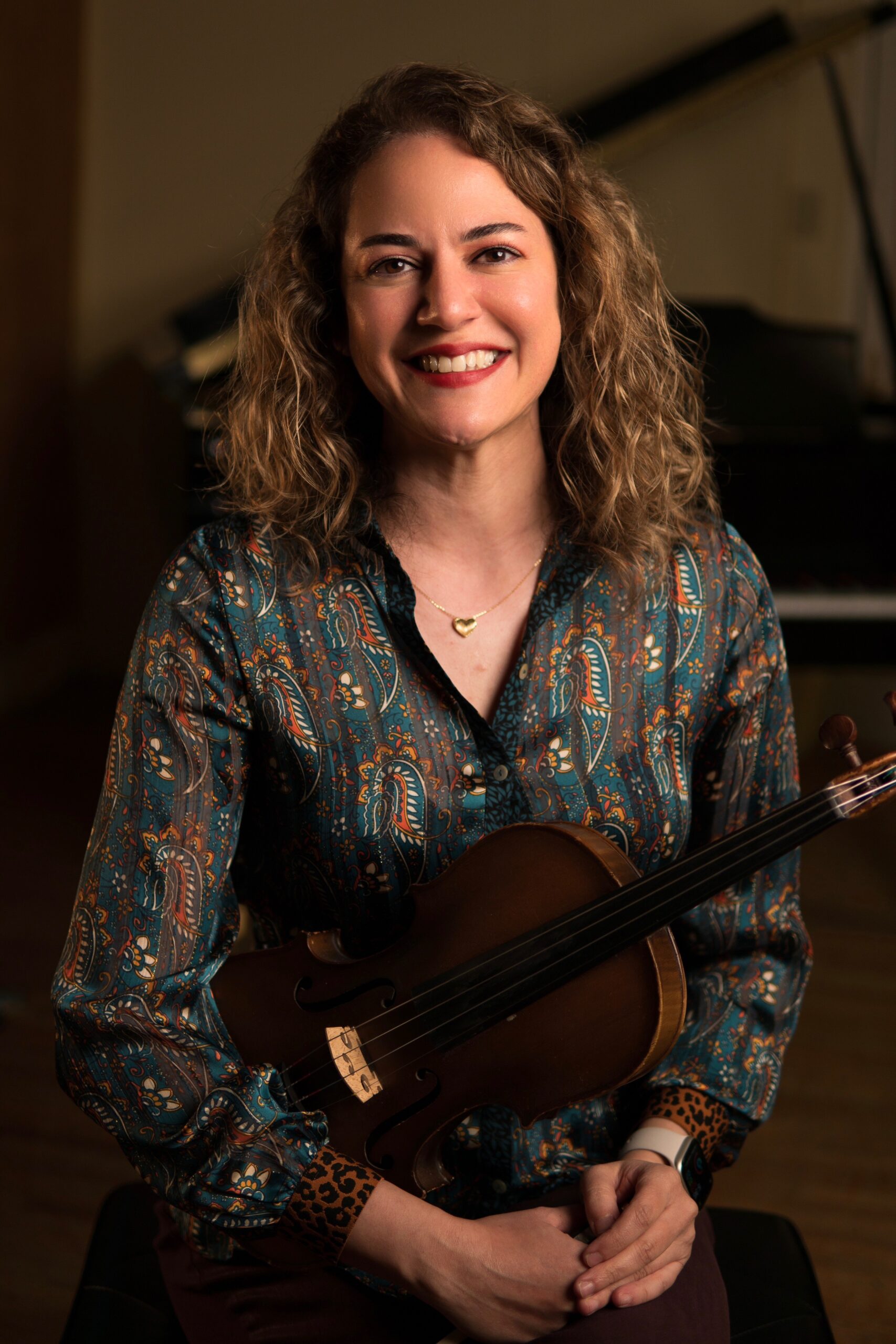 "*" indicates required fields
Nirvana (founder)
Focus areas: Designing curriculum, Teaching and improving technique, Detecting/fixing physical injuries resulted from playing violin, Teacher training, exam and audition preparation, Conducting, Designing group activities, Content creator on violin technique
Student's level: Nirvana only focusses on students who need help with their technique with temporary classes. She does not take on new regular students.
For Nirvana, teaching music is a life mission. She is a versatile musician and instructor who is continually refining her pedagogical approaches and strategies. By introducing original and innovative approaches sensitive to individual differences, she has been able to cultivate musical enthusiasm in all her students, regardless of their background and temperament.
At the age of 17, Nirvana commenced her career as a teaching assistant at a music conservatory and has accumulated over two decades of experience working with young and adult learners.
"The challenge of adapting to several different cultures and my drive to understand every child and parent at a deeper level has helped me understand people and connect with them in a more meaningful way," says Nirvana. "This has led me to create a pressure-free environment, so my students aren't intimidated; they are encouraged to become stronger musicians and develop a more profound bond with their instrument."
"I realized that becoming a good violinist is not really about having talent and/or practicing a lot; talent is only a small percentage of the learning process. The rest of it is about focus, balance, strength and finally art. Students need to be taught how to improve in all these 4 aspects in order to improve faster."
Nirvana's approach has developed over the past 23 years. She has taught music in four different languages to over 600 students.
Nirvana holds a BFA degree in violin performance from Concordia University, Montreal. She has performed recitals, chamber music, and has been a member of the Musicians of the World Symphony Orchestra (MWSO) for several years until she moved to Calgary in 2013. In July 2014 she founded the Nirvana Academy of Violin. Nirvana is also a singer and songwriter, and she produced her own music album in 2011.
Nirvana is a Royal Conservatory of Music registered teacher. All her students have passed their RCM exams, some with Gold medals and she has sent several students to CYO (Calgary Youth Orchestra). She also leads and conducts the Nirvana String Orchestra in Calgary.