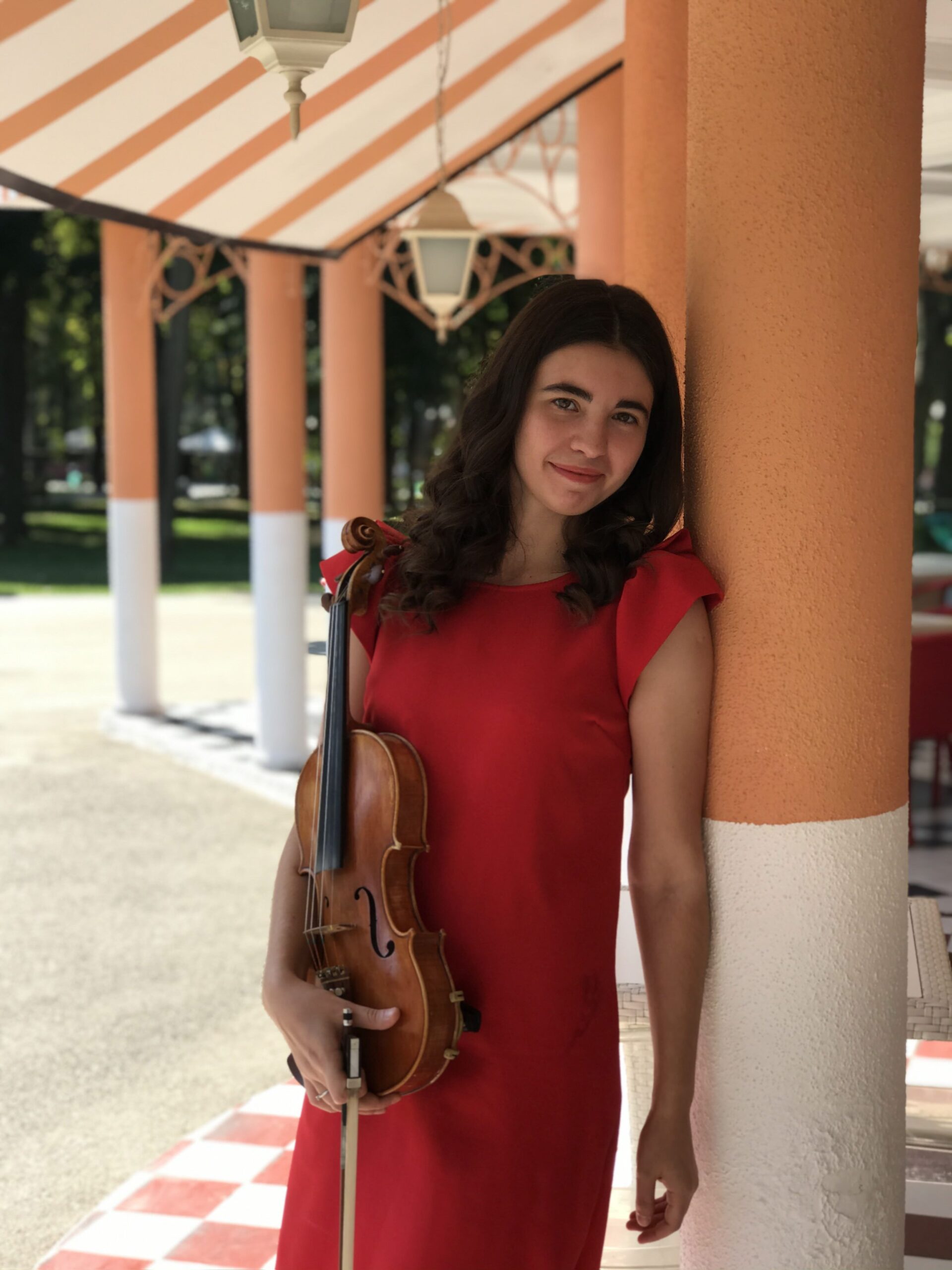 "*" indicates required fields
ANASTASIIA
Focus areas: technique, exam preparation, musicianship, pedagogy, orchestra and university audition preparation
Student's level: beginner, intermediate, advanced
Studio location: Varsity (NW)
Lesson duration and fees:
30 minute lessons: $160 / month (4 lessons)
45 minute lessons: $240 / month (4 lessons)
60 minute lessons: $320 / month (4 lessons)
Anastasiia was born and raised in distant and beautiful land of Ukraine in a family of engineers who simply adored music and home music making. It all started with a church choir, she felt the divine superpower of music, its ability to build invisible bridges between the souls of people and between people and the Almighty.
She studied violin and piano at the College of Music, received a master's degree from The Conservatory. As a classical musician, Anastasiia has successfully worked in many professional orchestras, in particular as a concertmaster and was a soloist of the Kharkiv Philharmonic, actively performed modern classical music, competitions, festivals and more. Flamenco, Irish dance music, Ukrainian folk music also had their own special place in her repertoire.
As a teenager, she began to play in a family Christian rock band, then assembled her own line-up, wrote and sang her own songs, and released three EP albums. Since 2019, she has been working for a videogame company as a composer and arranger. She is a loving mother and wife. And now she starts a new life on the other side of the world in beautiful Calgary.