Many violin students who get to a higher level of performance want to audition for different orchestras and advance their performance skills in a group setting. Nirvana Academy of Violin is the place where can prepare these students to achieve their goals.
Nirvana has already prepared several students for Calgary Youth Orchestra, Mount Royal Orchestra, and other orchestra's outside of Alberta. The rate of students who passed the audition has been 100%.
Our academy is also the right place for violin students who want to audition for university and pursue a bachelor's degree in Violin Performance, General Music Program, or Fine Arts.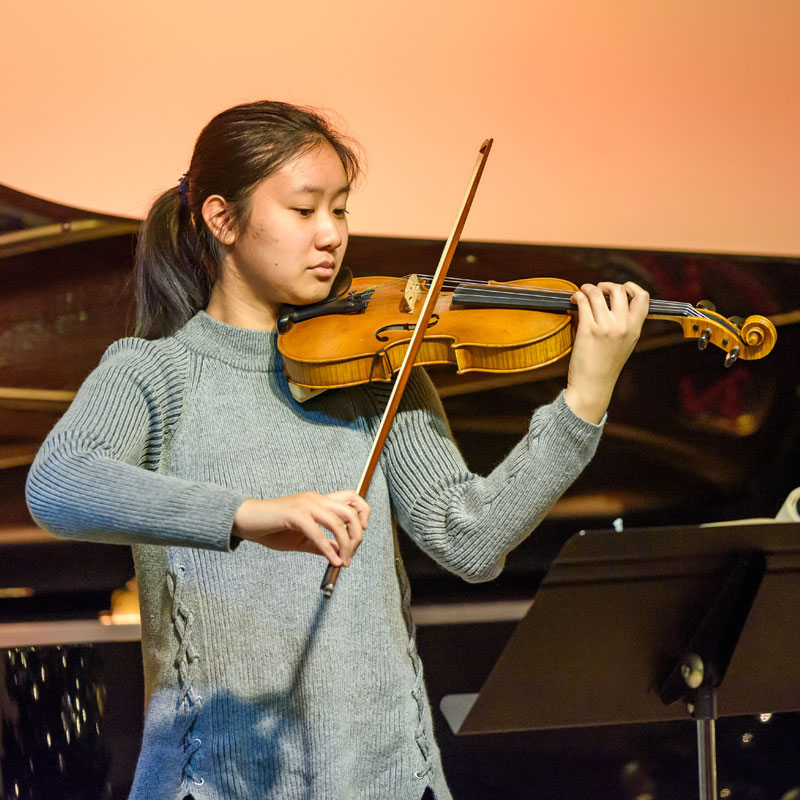 View Other Nirvana Academy Classes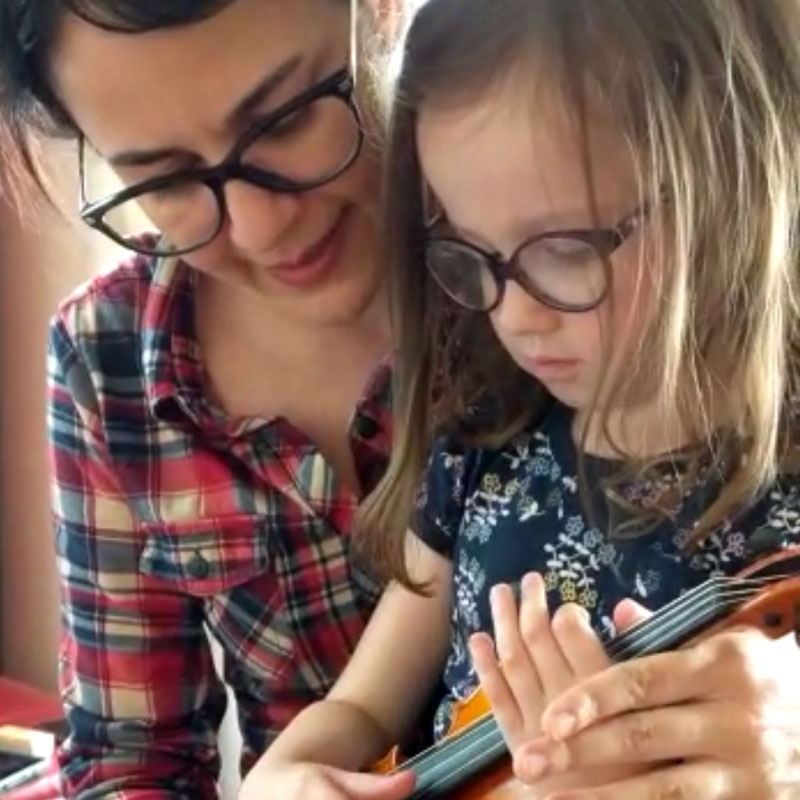 Private Violin Lessons
Private lessons are offered for students age 4-60. Students may take 1 or 2 lessons per week depending on their capacity, age, and their commitment level. 30 minute lessons are usually more suitable for age 4 or 5. Lessons are focused both on Suzuki method (ear training) and traditional method (note reading).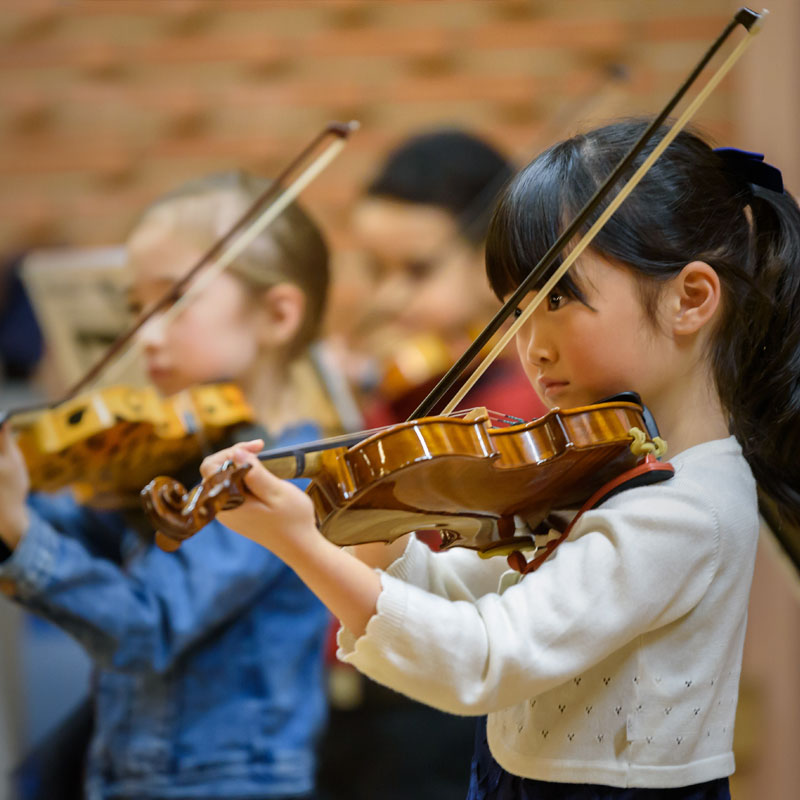 Children's Violin Orchestra
Children's violin orchestra lessons are provided twice a month as a supplementary program to the private lessons, however, students experience other types of musical activities apart from performing together. These lessons demand students to listen to each other with high concentration which as a result their listening ability increase tremendously.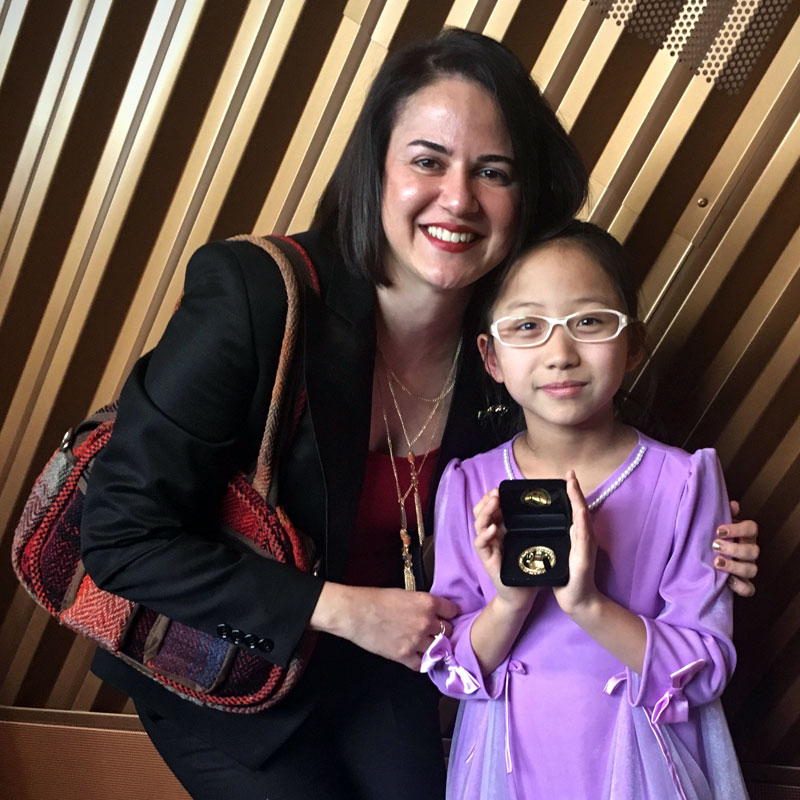 RCM Exam Preparation
At Nirvana Academy of Violin, we encourage our students to participate in the RCM exams and receive official certificates on their violin performance skills. 100% of our students have received passing grades and some have received the RCM's Gold Medal. We prepare students with ear training, technical material and repertoires.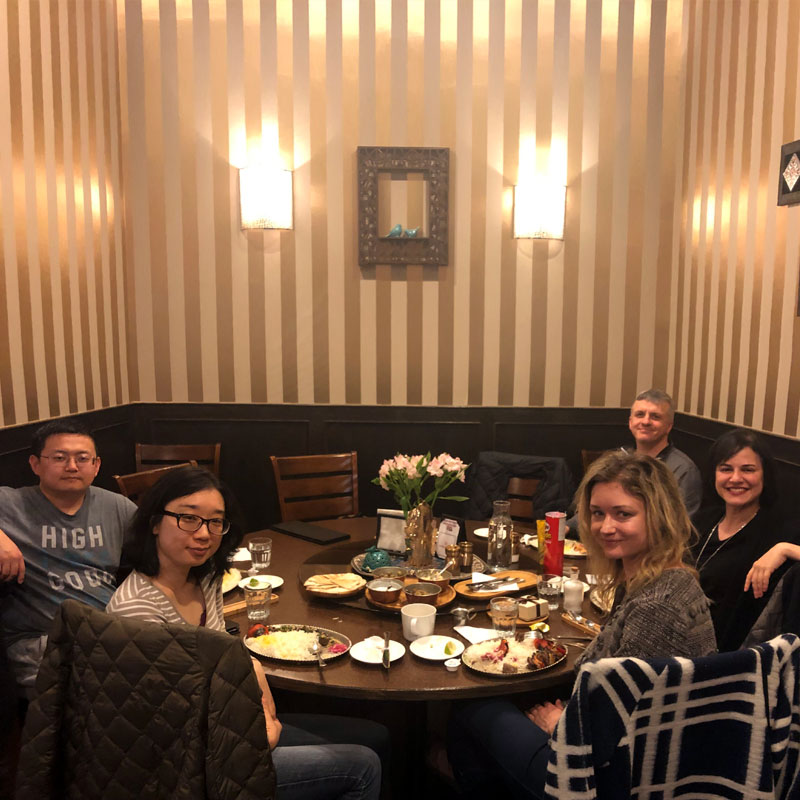 Violin Teacher Training
Violin students who have passed their level 9 exam (practical, theory, counterpoint, harmony, and history) and are interested in teaching violin are welcome to contact Nirvana for a teacher training program. Nirvana will teach them the teaching techniques and train them to become a competitive teachers.
Recitals
At the Nirvana Academy of Violin, students perform at 2 prestigious violin recitals every year. Recitals are combinations of solo performances (students level 4+) and group performance (Suzuki students level 1-3). Students have 2 violin group rehearsals before each recital.